Urgent Care: What to Know Before You Go
March 21, 2022
Dignity Health-GoHealth Urgent Care is in-network and in the neighborhood.
It wasn't that long ago that if you needed stitches or had a sprained ankle, you could go to the nearest emergency room with the expectation of receiving prompt, affordable care.
But times have changed. These days, hospital emergency rooms are very busy places that can be filled with patients with medical emergencies that require immediate attention. Emergency rooms prioritize caring for patients who are at the greatest risk of death or serious injury without immediate medical care. Patients who go to an emergency room with less serious health complaints often wait for a long time before seeing a physician.
That's where urgent care centers come in. These centers fill the gap between traditional hospital emergency rooms and doctors' offices by offering longer hours and walk-in care for the treatment of urgent but not life-threatening emergencies.
Also, urgent care centers deliver prompt medical care at a substantially lower cost by offering patients only the care they need. Emergency rooms are equipped to treat life-threatening circumstances, but the high cost of using a facility designed for that level of medical care is reflected in their bill. As a result, the treatment costs at urgent care centers are almost always significantly lower.
Dignity Health-GoHealth: Exceptional Urgent Care Close to Home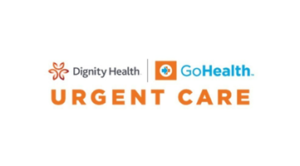 Brown & Toland's partnership with Dignity Health-GoHealth Urgent Care provides Brown & Toland members greater access to high-quality, convenient care at all Dignity Health-GoHealth Urgent Care locations throughout the Bay Area, or virtually from the comfort of home.
If you choose to go to a Dignity Health-GoHealth center, here are four things to keep in mind:
1. Save your spot online if you can.
Spend less time waiting when you're feeling under the weather. Save My Spot allows you to reserve your place in line at any Dignity Health-GoHealth Urgent Care center so you can skip the waiting room. Save My Spot is not required to be seen — walk-ins are always welcome at GoHealth and other urgent care centers.
2. Find the GoHealth center closest to you.
Don't wait until you're sick to start looking for an urgent care center. As a Brown & Toland member, It's important to choose a center, like Dignity Health-GoHealth, that is in-network and accepts your health insurance plan to reduce your out-of-pocket costs. Dignity Health-GoHealth centers are open 365 days a year and most are open 8 a.m. to 8 p.m., Monday through Friday, and 9 a.m. to 5 p.m. on weekends.
3. Know the best time to go.
You can visit an urgent care center at any time during the clinic's normal operating hours if your primary care physician is not available. The more people ahead of you in line, however, the longer it can take to be seen. If you need urgent care but you can wait it out a bit longer, check your preferred Dignity Health-GoHealth center's webpage to see the estimated time for the next available walk-in visit.
4. Don't go to urgent care for a life-threatening emergency.
Urgent care centers like Dignity Health-GoHealth are ideal for medical concerns that are not life-threatening but need same-day attention. For a major emergency, go to an emergency room immediately or call 911.  Make sure you know which to choose for your medical situation.
MEDICAL DISCLAIMER: The content of this Website or Blog is not intended to be a substitute for professional medical advice, diagnosis, or treatment. Always seek the advice of your physician or other qualified health provider with any questions you may have regarding a medical condition. Never disregard professional medical advice or delay in seeking it because of something you have read on this Website or Blog.
If you think you may have a medical emergency, call 911 immediately, call your doctor or go to the emergency room/urgent care.